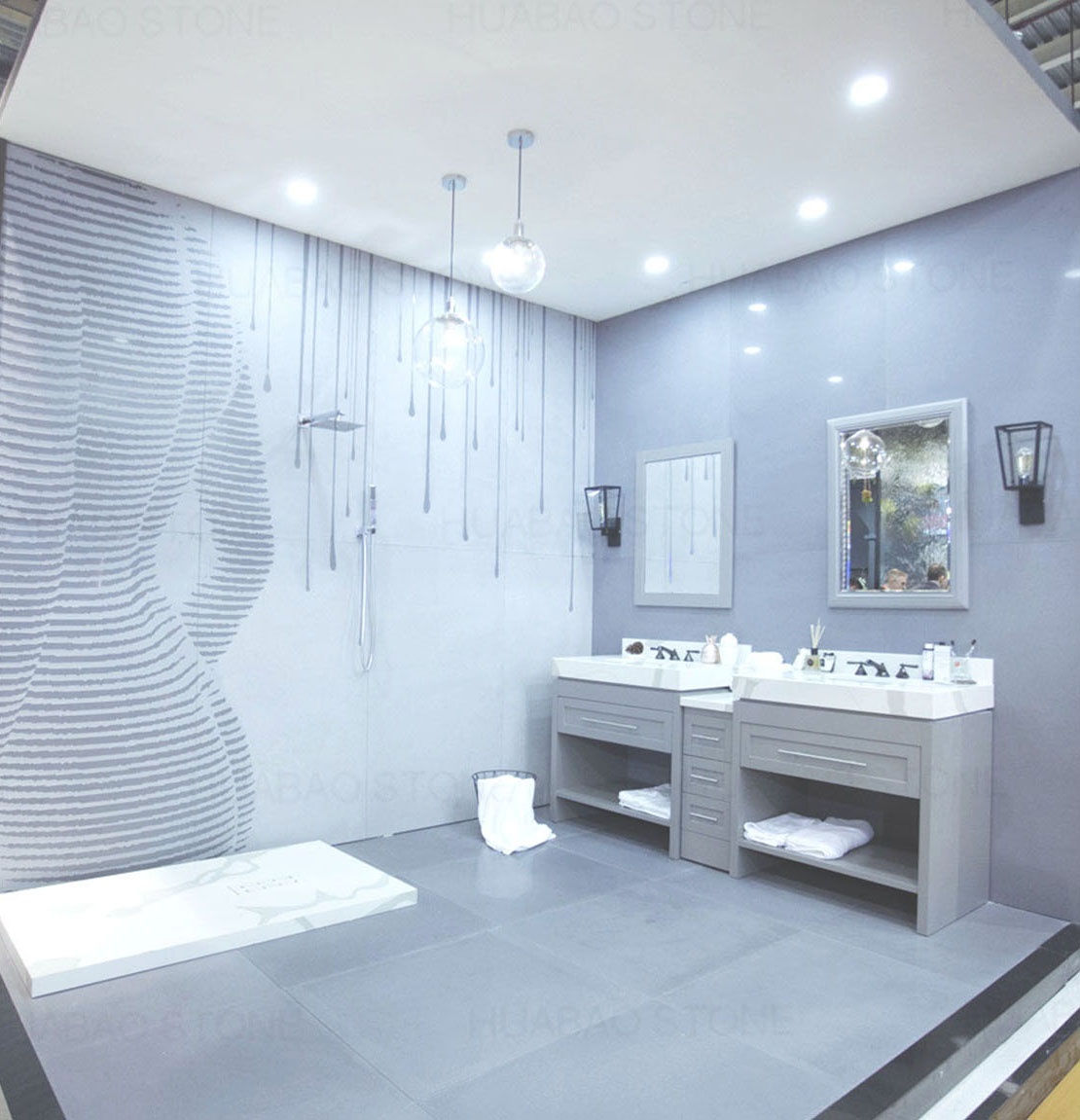 【Description】
By use of polishing and sand-blasting treatment
on gray artificial inorganic stone, it forms a
beautiful woman's figure and water trickle from
the ceiling image.Artificial marble Calacatte
Gold vanitytop laminated on light gray oak cabinet
substrate for strength, durability and value.
Pre-drilled 8-in widespread faucet holes for easy
faucet installation.Matched with vanitytop, Shower
Base (140x85x6cm) is also made of artificial marble
Calacatte Gold. Adopted Chinese traditional pattern,
the floor drain has a classic charm.
【Specifications】
Vanity top
Item NO. BR-12
Material: Artificial Calacatte Gold
Color: White
Top Thickness: 2cm
Edge laminated thickness: 10cm
Actual Depth: 58.5cm
Actual Width: 91.4cm
Faucet Mount Type 8-in Widespread
Sink Color: White
Huabao's Exclusive: Yes
Blacksplash Included: Yes
Treatment: Surface polished, one long side
eased polished and two short side eased polished.