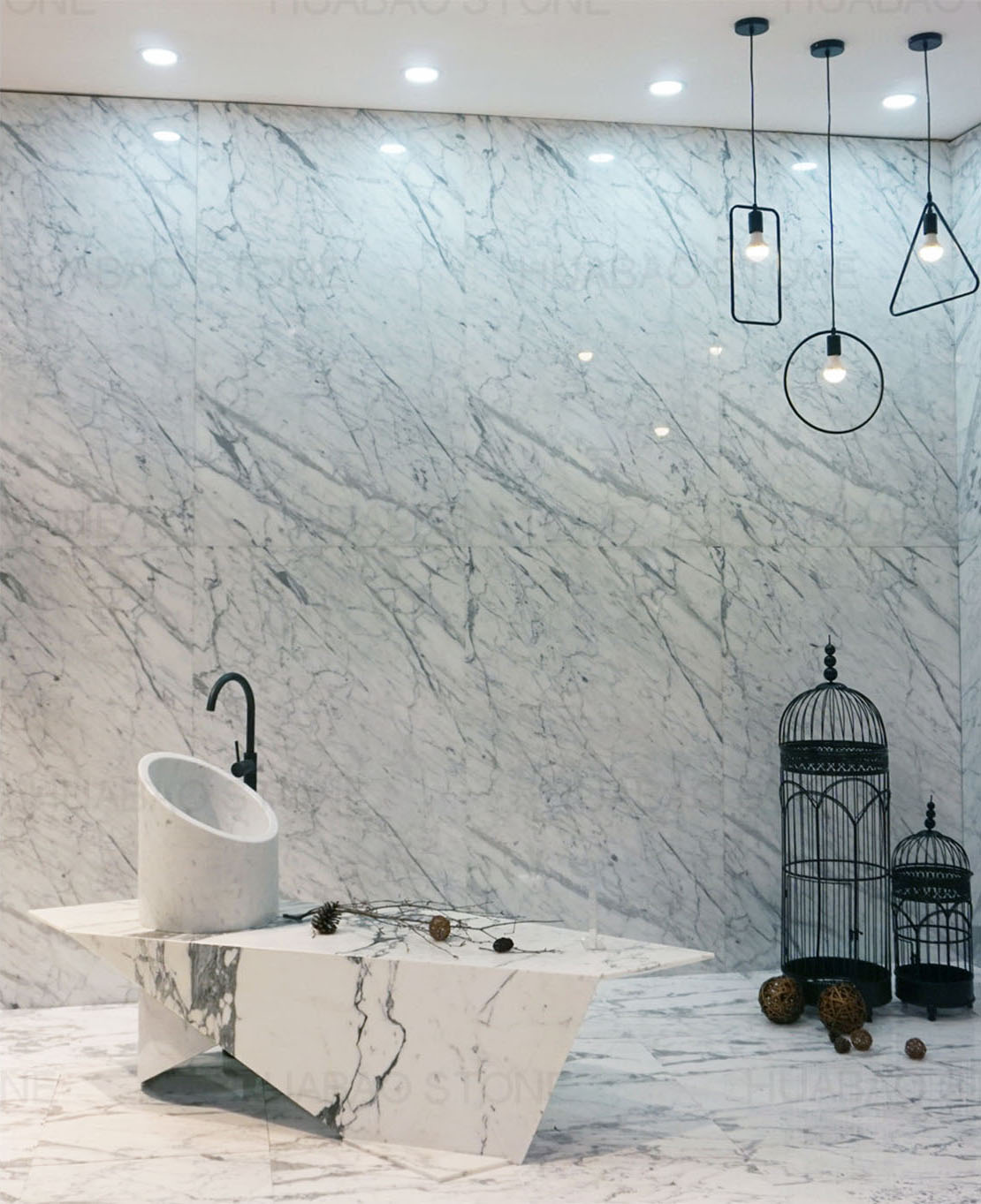 【Description】
The whole set of Vanity top which is made of
Bianco Carrara is both stylish and durable.
The fantastic white cylindric basinkeeps water
inside bowl.What make it different fromother
is the polygonal shape design. This complements
most bath decor .Pre-drilled 8-in widespread
faucet holes for easy faucet installation.
Flat edge profile has a transitional appearance.
Unprecedented design idea of natural marble.
Monolithic shape like a tablecloth.The holder
is utilizing the stability of the triangle.
Steel framed structure on the back to hold the
top and hide on the back perfectly.Matching
faucet is also suitable for bathtub.Exterior
very perfect around 360°.Cylinder basin is
separate but looks like 2 parts.Unique edge
processing makes it like a thinner paper .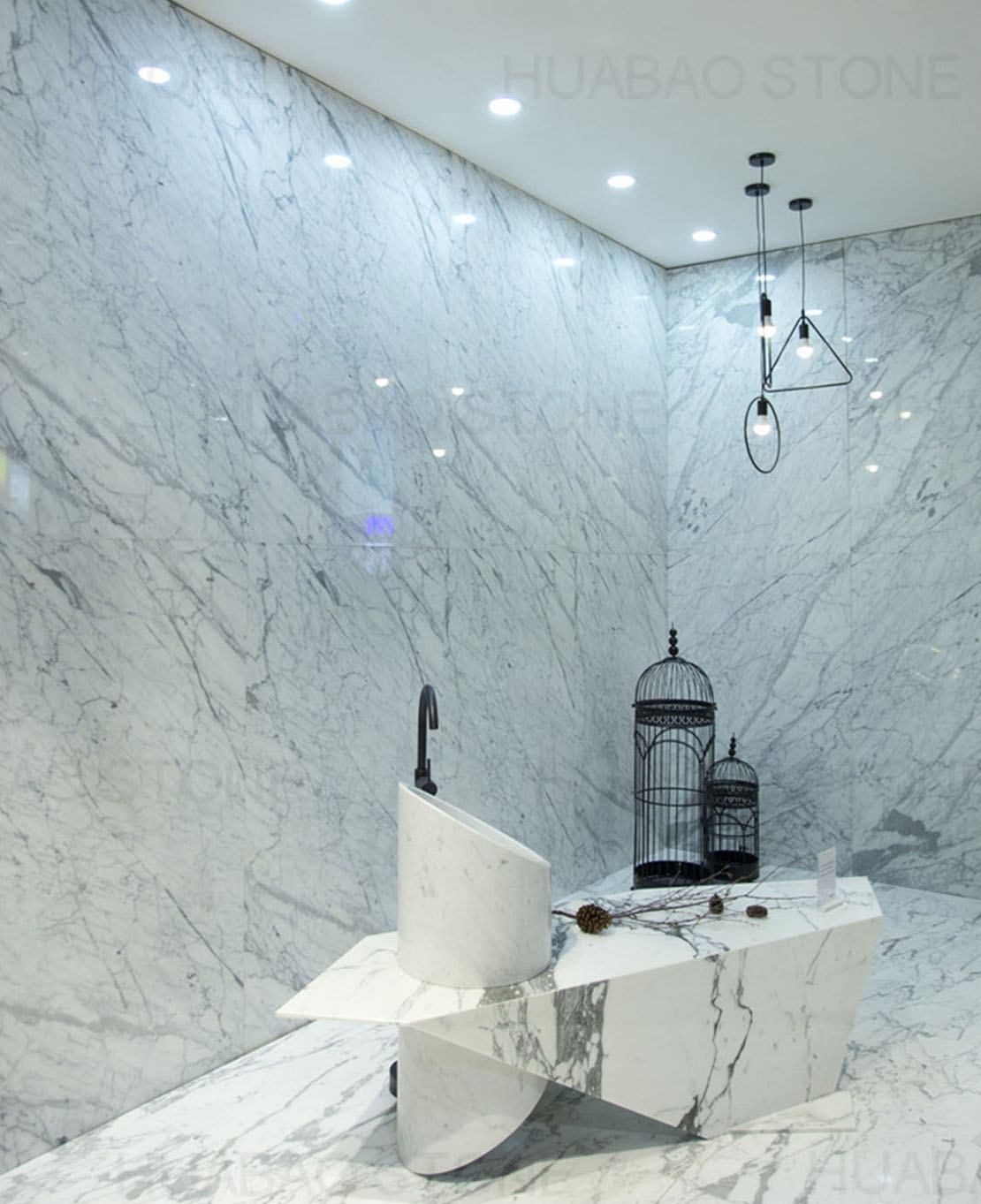 【Specifications】
NO.: BR-10
Material: Natural marble
Color : White
Top Thickness (Inches): 18.11
Actual Depth (Inches): 20.07
Actual Width (Inches): 74.80
Faucet Mount Type 8-in Widespread
Basin Color: White
Basin Size (Inches): 14.96 x 144.96 x 35.43
Huabao's Exclusive Yes
Backsplash Included Yes
Treatment: Surface polished,
all sides straight edge grinding.