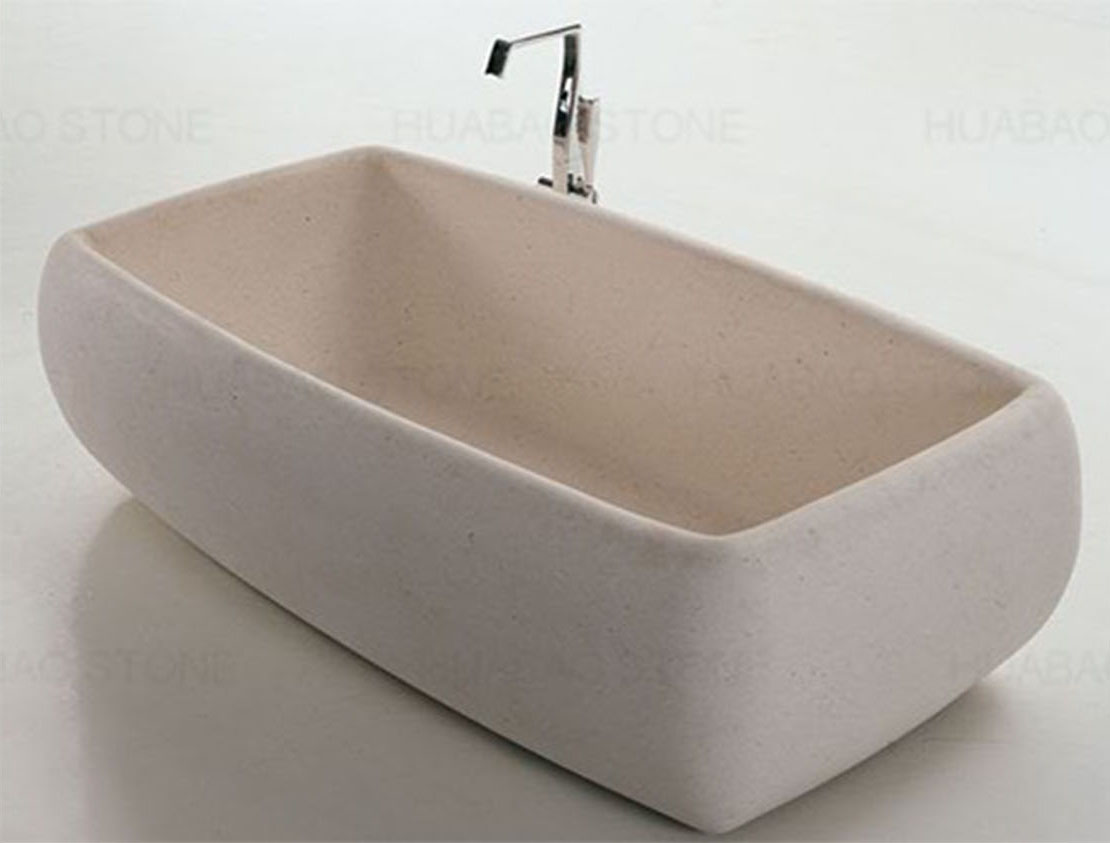 【Description】
This bathtub made of AngelCream is a
good choice to furnish your home in
the modern style.The fantastic beige
bathtub keeps water inside bowl.What
make it different from other is its
simple and soft design.This complements
most bath decor .
【Specifications】
NO.: BR-07
Material: Natural Limestone
Color : Beige
Actual Height: 190cm
Actual Depth: 100cm
Actual Width: 60cm
Huabao's Exclusive: Yes
Treatment: Surface honed,
all sides edge grinding.