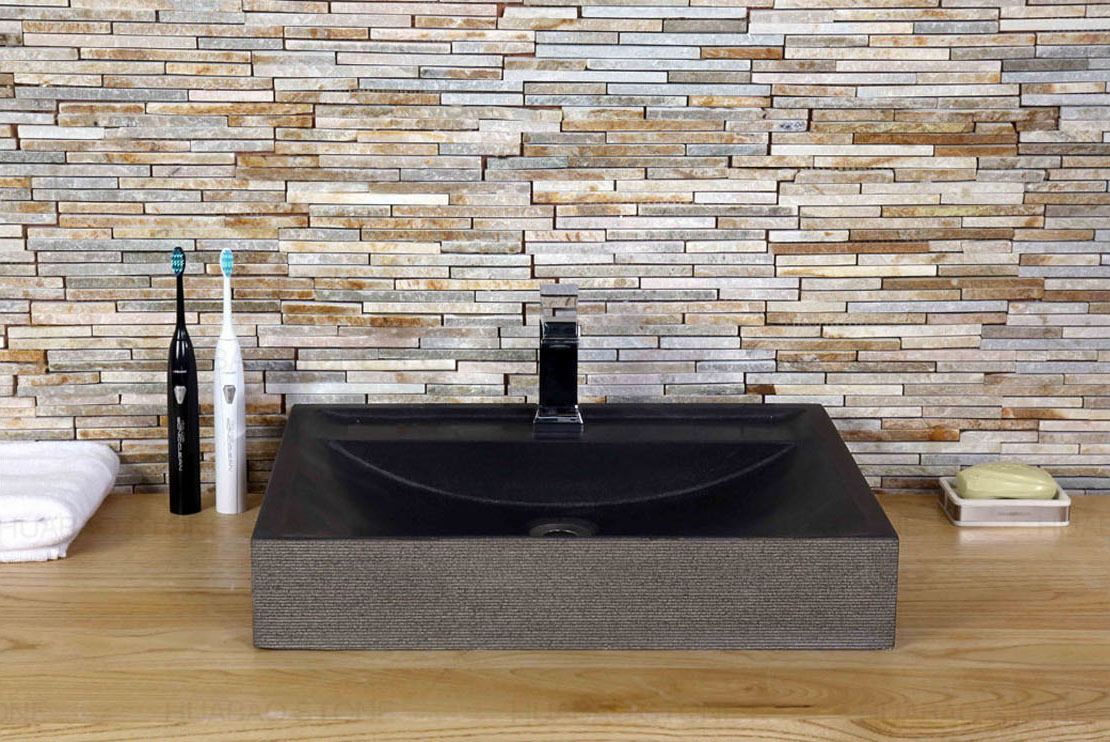 【Description】
This dark-looking rectangle basin is made
of Lava with polished surface and grooved
sides. A little contrast between the jet
black surface and dark grey sides makes
it immediately stand out. The arc-shaped
sink allows water to drain away very easily.
【Specifications】
NO.: VB-513
Material: Lava
Color : Black
Actual Height: 9cm
Actual Depth: 40cm
Actual Width: 50cm
Huabao's Exclusive: Yes
Treatment: top surface polished, sides grooved.