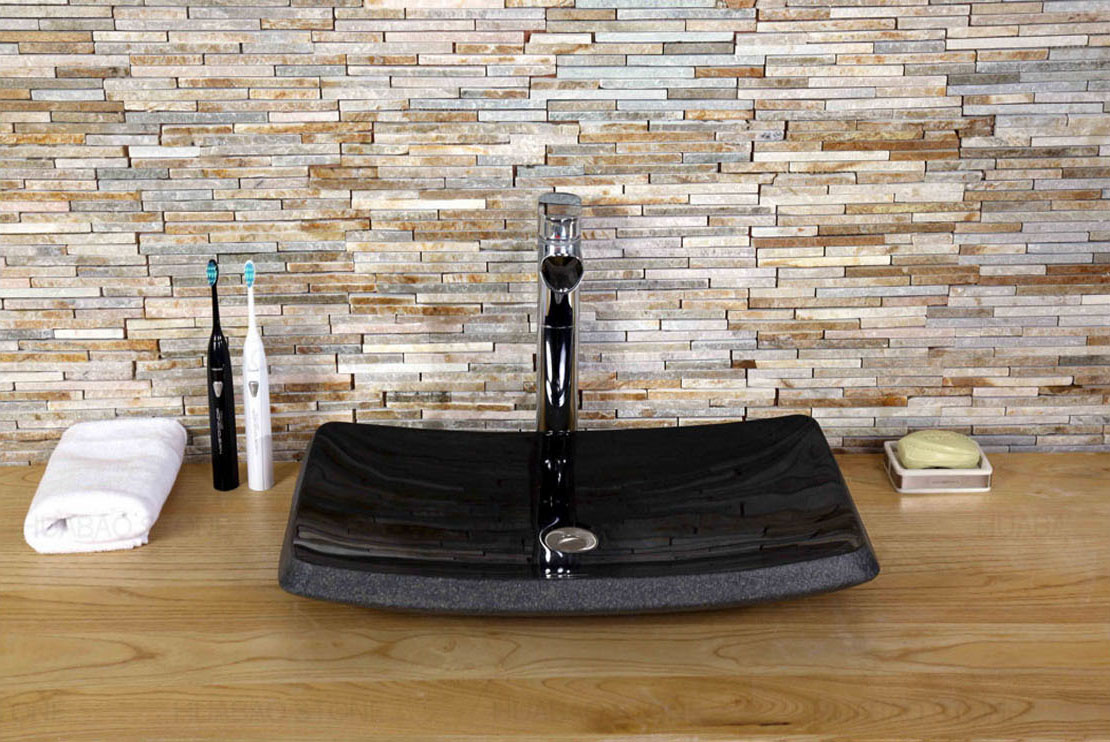 【Description】
This rectangle basin is made
of Shanxi Black. The arc-shaped
piece was designed in stream-line
form with four rounded corners
which makes it safer to use. The
top surface is polished, while
the sides are bush-hammerred.
The premium material expresses
a sense of elegance and dignity.
【Specifications】
NO.: VB-512
Material: Granite
Color : Black
Actual Height: 9.2cm
Actual Depth: 34.7cm
Actual Width: 59.2cm
Huabao's Exclusive: Yes
Treatment: top surfacepolished,
sides bush-hammerred.